GETREKT Launches Elements
Welcome to GETREKT Elements
Professional creative and marketing services for content creators has been our tag line since the birth of GETREKT Labs. To move past the competition and create awe inspiring and innovative graphics for members of creative platforms worldwide.
For a little over 2 years, we have created fully custom Twitch, YouTube and Facebook gaming assets, as well as unique learning platforms, events and marketing. We've teamed up with some of the leading brands in gaming, formed partnerships, and offered opportunities such as the Creator Grant to content creators.
And now we have taken the next step towards innovation and opportunity.
GETREKT Elements brings professional, high standard stream and video graphics directly to you. Our carefully themed packages and individual items reflect different genres, the hottest games, and the latest releases. We offer options to buy full packs or to create your own.
Also featured on the new Elements site are full instructions on set-up and other resources to make sure that your set-up experience is seamless.  
Our blog section will let you know the latest news from us and from the creator world, as well as weekly updates on what we have been up to. Events from around the world will be posted, as well as our own online and in-person event, The Reactor.  
Subscribe to our weekly blog alerts to see our newest packs (released weekly), our upgrades, and to submit your ideas for new assets!  
You can also join our Discord to receive on-hand support, connect with the community, and be kept up to date on everything Elements.  
Let's take a quick tour of what to expect from the new Elements site!
Static Designs
Static stream and creator assets are a great first step into
the content creator world. These are easy to set up and cost effective, meaning
they are perfect for a first-time investment.
Static Stream Packs include:

Starting Soon, Be Right Back and Stream Ending scenes
Intermission Scenes
Static Alerts
Static Overlays with size variants plus Event Labels
Offline Screen
Custom Icons to allow full customisation of your labels and
scenes.
Animated Designs
2D animation is the jumping off point for a truly professional broadcast. Featuring animated scenes, alerts, overlays and scene transitions.
2D Animated Stream Packs include:

Starting Soon, Be Right Back and Stream Ending scenes
Intermission Scenes
Animated Alerts
Animated Overlays including size variants plus Event Labels
Animated Stinger to Transition between your various scenes
Unique custom designed sound effects for the Alerts and
Stinger Transition.
Plus bonus content from our static packs!
Elements Pack Builder
Like one asset from one pack, and one from another? We have you covered! Combine Elements from any theme to make a broadcast design unique to you.
Whether you purchase one of our pre-made packs or create a fully custom build with us, your premium branding will set the tone of your content! 
Make sure to follow us on social media to be kept up to date,
and join the Elements community Discord for community, support, and to suggest
your own ideas to the team!
"We're excited to already be developing phase 2 and workshopping how we can make our professional designs as accessible as possible to content creators."
Blog
Check out some of our other recent articles and custom showcases!View All
GETREKT Labs and GETREKT Elements create custom and pre-made stream overlays for YouTube, Facebook, Twitch, Kick, Tiktok and all major streaming platforms, for use with StreamElements, StreamLabs and OBS.
GETREKT Labs features custom stream overlays, animated Twitch overlays, interactive stream assets, 3D world building, Unreal Engine 5 environments, custom widgets, stream overlays for OBS, camera overlays, reactive overlays, emotes, alerts, sound effects (sfx), set-up, coding and more for all items. Set-up includes all platforms and integration with StreamLabs, Stream Elements and OBS.

GETREKT Elements features pre-made stream overlays and assets, including animated Twitch stream overlays, camera overlays, stream layouts, emotes, alerts, sfx, Twitch panels, scene transitions, stingers, OBS overlays and more – all with an easy 1 click set up in StreamLabs and StreamElements with OBS.
Looking for your Wishlist?
You must have an account and be signed in to access your wishlist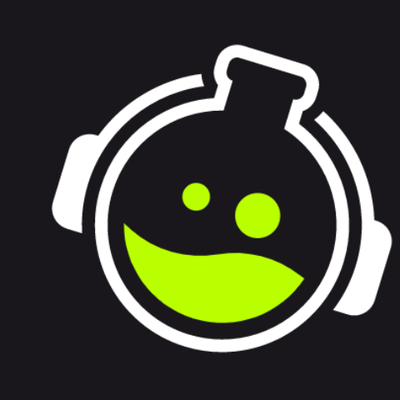 Don't worry you can continue shopping without creating an account, but you won't be able to save items to your wishlist