GETREKT partners with BavaMedia
GETREKT partners with Bava Media
We're very excited to confirm we have partnered with BavaMedia!
Our friends at BavaMedia, a leading gaming management agency, represent some of the biggest names and faces in the Facebook Gaming and YouTube worlds!
This is an amazing opportunity for all those involved, as our partnership pushes forward, uniting our communities. Support from both sides will mean special options and discounts for those affliated with Facebook Gaming!
Let's look at the benefits to you from this power relationship.
Benefits, creator grant and more!
Facebook Partners

Our partnership with BavaMedia means that we can bring even more to Facebook Gaming Partners. Our high quality production will be accessible to partners at a reduced rate.
GETREKT Labs, our custom build lab, will feature a GETREKT/BavaMedia discount of 10% to Facebook Gaming Partners.
Our team will work with you to create your dream branding, making your channel truly yours. Your designer will take your ideas and bring them to life; sharing work in progress shots, one to one communication, and complete dedication to your project.
We have worked with a multitude of Facebook's best and biggest, and we're looking forward to hearing your ideas for your new look!
Let's see a couple of examples of what we can do.
Facebook Gaming Partner, Trevoir
Created in Unreal Engine 5
Facebook Gaming Partner Atura
Created in Unreal Engine 5
The above videos showcase just some of the rebrands and upgrades we have completed for Facebook Gaming Partners! We've currently worked with over 400 content creators, across all platforms, and this number is only growing.
We offer, as part of our custom services everything from original logos, to reactive stream overlays, to full 3D Unreal Engine world building and assets.
You can see our offerings here, and we provide consultations if you are unsure of how to move forward with your ideas.
So which benefits will you precisely receive from our newest partnership?
As a Facebook Gaming Partner, this gives you access to the below:
• 10% discount off of Labs products
This is our custom service, where we will create new aspects for your stream and videos based on your ideas.
• 20% of our Elements Store - this features all of our pre-made assets and stream overlays.
Our Elements store consists of our same high-level production, but in pre-made format.
BavaMedia will supply Facebook Gaming partners with an affiliate code for use when purchasing from Elements.
• A Facebook Gaming partner grant
When you purchase using the Elements Store affliate code, this will send funds back into a grant we have created with Bava.
• Priority access to all GETREKT Educational events.
Our Reactor events are an educational resource for content creators. Both on Twitch and LIVE in person, we invite experienced speakers on the subject to inform and educate on specific creator related topics. Our hope is that this information will help and assist you in your career as a streamer or creator.
You can catch up on Reactor episodes on YouTube, watch live on Twitch, or listen now on Pod Bean.
Celebrating your achievements
Our goal with this collaboration is to give back to our community, and to celebrate with you when you reach your goal of Facebook Gaming Partnership.
As well as providing your dream branding and assets at a reduced cost, the GETREKT team is in standby for any technical hardware or software assistance and installations.
TLDR;
If you would like to discuss with the team, feel free to get in touch.
Email us at orders@getrektlabs.com
Message us on Twitter.
Join our Elements Community Discord.
We're looking forward to creating your ideal stream overlays, assets, 3D worlds, emotes, illustrations and more!
Praise the sun,
Em
GETREKT Labs and GETREKT Elements create custom and pre-made stream overlays for YouTube, Facebook, Twitch, Kick, Tiktok and all major streaming platforms, for use with StreamElements, StreamLabs and OBS.
GETREKT Labs features custom stream overlays, animated Twitch overlays, interactive stream assets, 3D world building, Unreal Engine 5 environments, custom widgets, stream overlays for OBS, camera overlays, reactive overlays, emotes, alerts, sound effects (sfx), set-up, coding and more for all items. Set-up includes all platforms and integration with StreamLabs, Stream Elements and OBS.

GETREKT Elements features pre-made stream overlays and assets, including animated Twitch stream overlays, camera overlays, stream layouts, emotes, alerts, sfx, Twitch panels, scene transitions, stingers, OBS overlays and more – all with an easy 1 click set up in StreamLabs and StreamElements with OBS.
Looking for your Wishlist?
You must have an account and be signed in to access your wishlist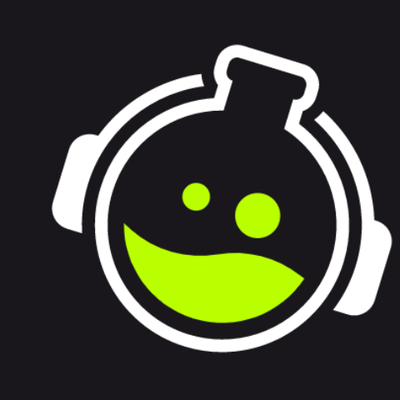 Don't worry you can continue shopping without creating an account, but you won't be able to save items to your wishlist