The Creator Grant: The Winner Interview - ChilPhil
Winner Interview with ChilPhil!
The team here at GETREKT, along with our partners Gamer Advantage, ADVANCEDgg, and BEACN, have been running the Creator Grant for almost 2 years. Since the start of 2021 we have strived to deliver regular support to content creators, and to guide them along their journey in their chosen career.
The Creator Grant supports one lucky chosen applicant every 8 weeks, along with our educational live streams The Reactor. The Grant offers a financial incentive of up to $500USD of prizes from ourselves and our partners, and the Reactor brings the experience and expertise of existing industry reps directly to you on a wealth of content creation topics.
We've had several winners of the Grant now, and we thought we'd like to hear some feedback from them on their thoughts about the Creator Grant and what it means to them.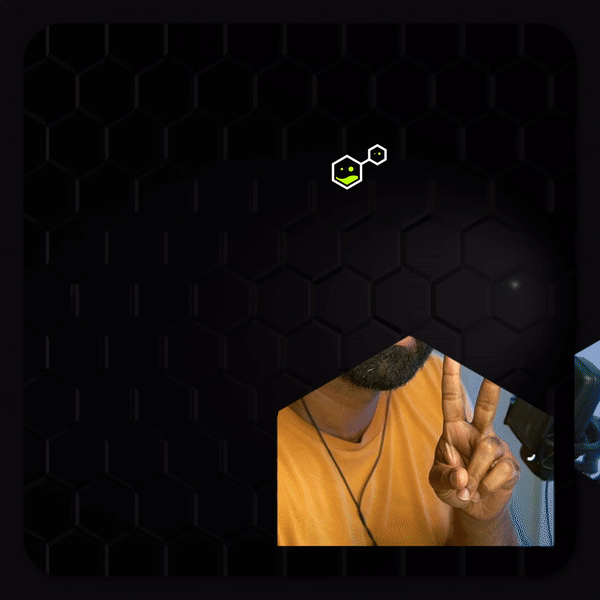 ChilPhil
Creator name: xchilphilx

Channel: twitch.tv/xchilphilx
Facebook Gaming: facebook.com/gaming/xchilphilx
Twitter: @xchilphilx
TikTok: @xchilphilx
Instagram: @xchilphilx

Let's hear from ChilPhil!
Tell us about yourself!

My name is Phil and I go by chilphil (pronounced "chill Phil", stylized as xchilphilx) on social media and on my channels. Originally from The Bahamas, I am based in Toronto, Canada and am a variety gamer, hobbyist creator, and father.
I am passionate about providing a positive, safe, and inclusive space through videogames and conversation. My other hobbies and interests include advocating for POCs in tech and gaming, mental health awareness, photgraphy, music production, and anything Japanese!

Tell us about your channel!

While I am an epic-story gamer at heart (I stream a variety of games), the majority of my offline content is centered around Apex Legends. I have been making content on-and-off since September of 2020, with a renewed focus on more consistency (and finally a set schedule) in February of 2022.
My favourite thing about my creator life is the balance I've been able to apply to it. While I have a set schedule for streaming, I don't hold myself to very strict deadlines and really am blessed to be able to create on a whim. As a creator who doesn't depend financially on proceeds from content creation (in fact, I intentionally pocket very little), I enjoy giving back to my community and as many POC-led endeavours as I can.
My main goal with content creation is to foster a growing and accepting community, and continue to strive to bring POC-made content to the forefront.

How did you find out about the Creator Grant?

I follow GETREKT on social media, and found out about the grant through Twitter.

What made you want to apply for the Creator Grant?

Besides being able to use the prizes from the grant, I wanted to apply to hopefully find yet another platform to get my name, content, and what I stand for out there.
It is my hope to utilize the prizes as best as I can to continue to create content and give back as much as I can.

How did you feel when you were announced as the winner of the Creator Grant?

Humbled, blessed, thankful, and grateful are just a few of the words that I could come up with. It is still sinking in. It also gave me an extra bit of validation I needed to keep pushing out content, and do the best I can with what I have been blessed with.
It feels amazing whenever someone tells me that my content was worth a second look, so to be chosen is really a dream.

Which opportunities would you like to gain from our Partners of the Creator Grant?

It is my dream to work with the Partners of the Creator Grant in the near future! I would love to hopefully partner with these organisations, not just for my own benefit, but for others.
I hope to partner with as many larger teams as I can on initiatives that will help me give back to Black creators, especially those wanting to get their foot in the door in terms of content creation.

Tell us about your prizes! What did you choose, and what will you be using them for?

For the initial prize, I chose a new microphone arm as it was the item I most needed to upgrade. My current one is on its last few broadcasts, so the "win" from the Grant couldn't have come at a better time. The new BEACN mic will help me improve my audio and stream quality immensely, and I am really looking forward to diving into the audio improvements.
The bundle from GETREKT will help me improve my stream visually, and I can't wait to see the changes! I also want to highlight the prizes towards the Gamer Advantage and AdvancedGG products. I will definitely be getting a new pair of blue light-blocking glasses for those long evenings I spend in front of the screens editing or streaming. I am also looking forward to trying as many of the supplements from AdvancedGG as I can!

Overall, how do you feel about opportunities like the Creator Grant?

I feel like opportunities like the Creator Grant can really be life and career-changing, especially for creators that may not otherwise be able to afford the upgrades. The Grant also puts your name out there, and I feel like it is a great way to get noticed for the hard work you put in as a creator.
Again, I want to thank everyone responsible for putting this together. I am honored to have been chosen.
TLDR
A HUGE thank you to ChilPhil for taking the time to share with us about his content and what it is like to be a winner of the Creator Grant! Phil also confirmed he was tuning in LIVE to the Reactor when it was announced, which I think is a special moment that all winners should get to enjoy!
In our previous blog, we covered everything you need to know about the Creator Grant and how to apply - with a link to our handy Application Tips to make your submission stand out above the rest! You can read that blog HERE.
We will be at TwitchCon San Diego for the next Reactor, so although the live stream will not go ahead this time, we will still be announcing on socials! If you're attending the event and have applied, we'd love to tell you in person! More to come on our activities at TwitchCon next week.
Enjoy your weekends!
You always get 100% from us,
Em
GETREKT Labs and GETREKT Elements create custom and pre-made stream overlays for YouTube, Facebook, Twitch, Kick, Tiktok and all major streaming platforms, for use with StreamElements, StreamLabs and OBS.
GETREKT Labs features custom stream overlays, animated Twitch overlays, interactive stream assets, 3D world building, Unreal Engine 5 environments, custom widgets, stream overlays for OBS, camera overlays, reactive overlays, emotes, alerts, sound effects (sfx), set-up, coding and more for all items. Set-up includes all platforms and integration with StreamLabs, Stream Elements and OBS.

GETREKT Elements features pre-made stream overlays and assets, including animated Twitch stream overlays, camera overlays, stream layouts, emotes, alerts, sfx, Twitch panels, scene transitions, stingers, OBS overlays and more – all with an easy 1 click set up in StreamLabs and StreamElements with OBS.
Looking for your Wishlist?
You must have an account and be signed in to access your wishlist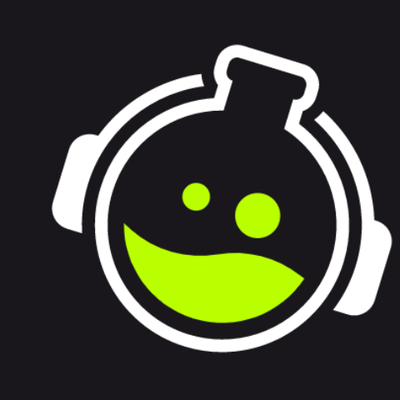 Don't worry you can continue shopping without creating an account, but you won't be able to save items to your wishlist