Halo TV series and Call of Duty movie announcements!
Gaming News and Releases
This week, we put a little spin on Gaming News, by talking about the two games that have exploded onto the timeline with news, reveals and trailers of their upcoming moves to the big and small screens worldwide.
So what will be following in the successful steps of The Witcher and Arcane? Let's see more.
Movies and Television series, GG or BG?
Some Geralt sized footsteps to follow in
A long time ago, back when dinosaurs roamed the Earth - millennials and boomers everywhere would take the arduous trip outside of their houses to touch grass, and visit a mystical place called The Video Store. Films and TV series, and even games, were rented from such places.

And then, the glorious boom of online video streaming began. Netflix, Amazon Prime, Hulu and more, gave us the chance to never leave our four walls. I protest, we are maybe 10 steps from those pod people in WALLE, getting closer every day.

At some point, these streaming services caught onto what markets would be an interesting investment, Netflix being ahead of it's time, and decided that making games into movies and shows would probably serve them well. Take a well performing game from a multi-billion dollar industry, and create it into another format in another multi-billion dollar industry. Smart.
And behold - Netflix graced us with two of probably the best TV series of all time - The Witcher and Arcane.
The Witcher, based on the series of games by the same name, is now in production for it's 3rd season. Featuring Henry Cavil as Geralt of Rivera (Superman, DC Universe), a certified Gamer Guy, who spends his free time gaming, playing War Hammer and building PCs (swoon). The series debuted within the top 3 in the US, only slightly behind Stranger Things and Star Wars universe series The Mandalorian, amassing 76 million views in it's first month.
The Witcher Trailer: Season 1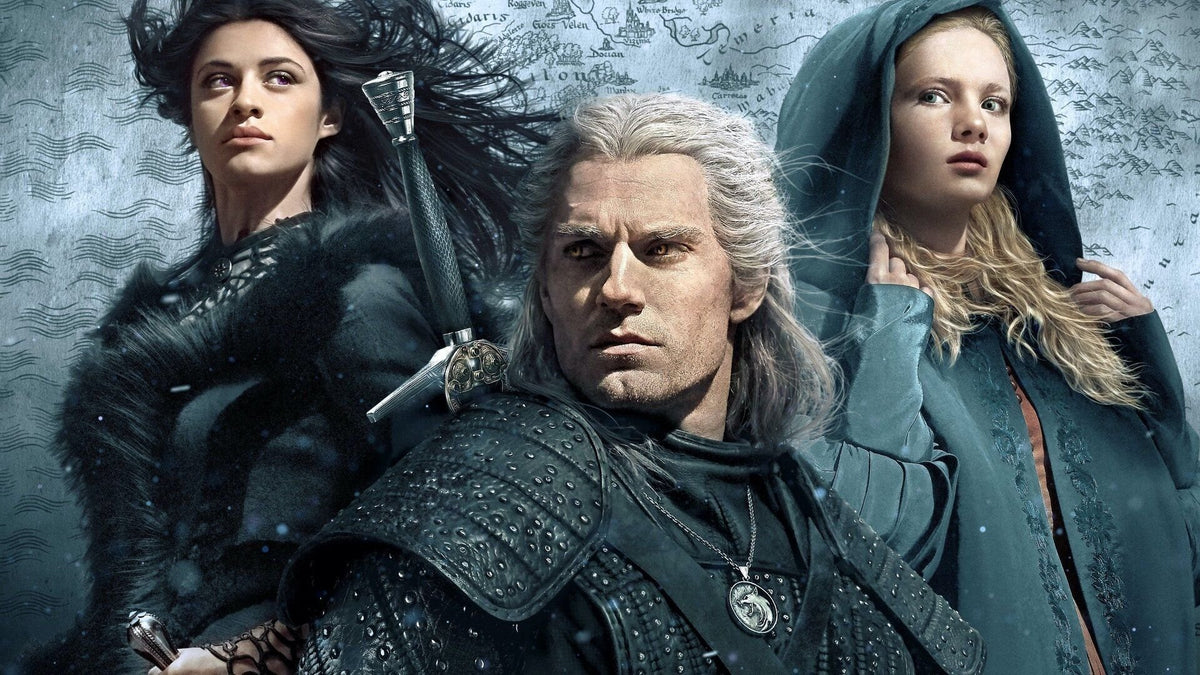 Once Netflix realised that this may be an investment worth keeping, they continued to throw more and more bangers our way - and then came Arcane.
Now if you've seen it, you know. You don't need to have even a slight interest in its League of Legends counterpart, the series is phenomenal either way. From the art style, to the story line, to the music - the show is a true masterpiece.
League of Legends Arcane Trailer: Season 1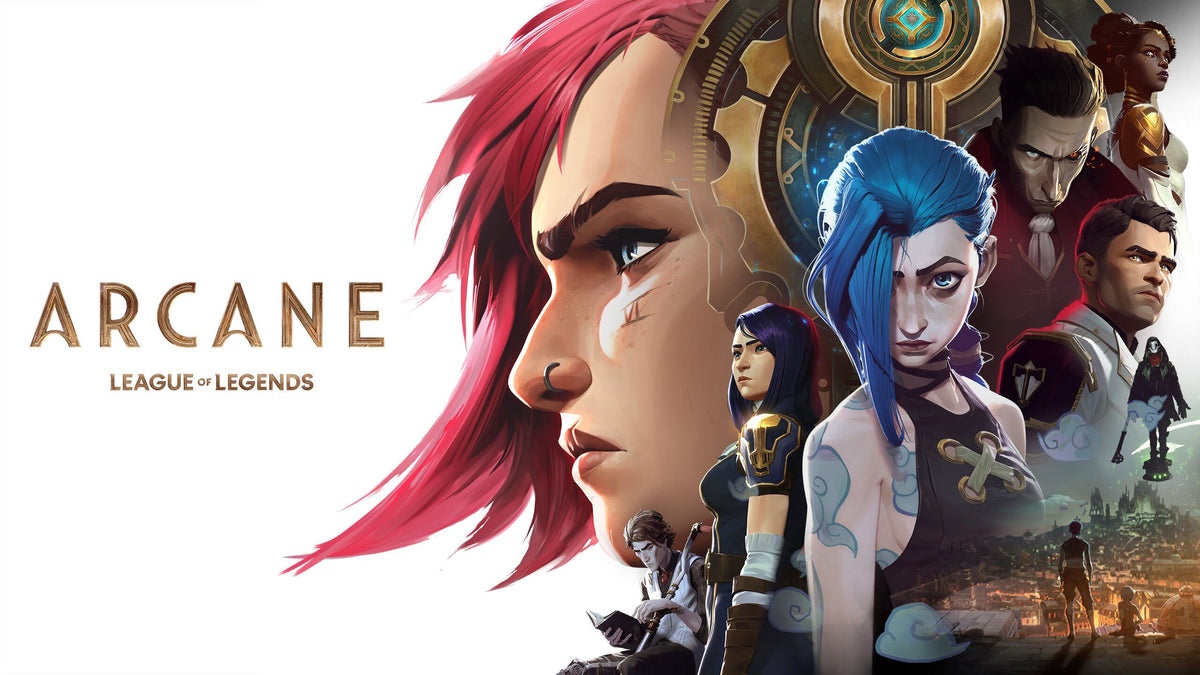 FPS takeover
So we've had an RPG, and MOBA, and now it's time to hand the mantle over to the FPS genre.


Master of the small screen
Yesterday, the first official look at Halo the TV series dropped, with the concrete release day revealed today as 24th March 2022. The nine episode series has been highly anticipated, and fans will be pleased to notice some of the lore is moving away from the Halo canon that is widely accepted.

The Halo ring discovery is unexpected (and the music largely falls flat here). Will the usual epic and melodic Halo music fans have come to love and adore feature more in the finished product? Time will tell, but we hope. The UNSC seem to also been standoffish with Master Chief and Halsey, we will find out more on release.
Also, what seems to be the biggest talking point, Cortana is more human, more clothed, and less blue? The internet has had a field day with this one!

Set to air on Paramount+ in the US, which means Sky for our UK peeps.

Halo: Official First Look Trailer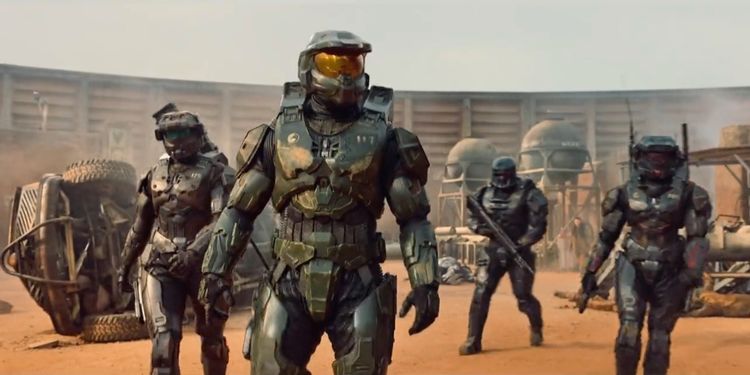 Call of The Rock
And finally, a huge piece of news which dropped only today. Fan favourite action star Dwayne Johnson has stated he will be working with the gaming industry to bring one of his long-timed played games to life.

"I can't tell you which game in particular we're doing, but there will be an announcement this year". Followed by, " We're going to bring one of the biggest, most badass games to the screen - one I have played for years". Now, anyone with even a slight interest in The Rock movies of late, could put two and two together and equal Call of Duty. In a report by Giant Freaking Robot, you would be correct with that math - it seems Dwayne Johnson is to star in a Call of Duty film.
After The Rock's very public Instagram slight at Vin Diesel regarding the Fast and Furious series, it was a question on many mind as to what he would do next. Well, it looks like cars are out and FPS is in. Another gaming industry victory.
TLDR;
So will you be watching? Which are you more excited for? With Halo having a release date, at least there is one FPS series to look forward to in the very near future whilst we wait for updates on the Call of Duty movie.
FPS fans, we have Elements goodies for you! Our Battlezone, Warthog and Warfare packs have you covered for all your FPS stream pack needs!

Remember, you can join our Elements Discord for community support, and to get a sneak peek at all our releases! Join here.
GETREKT Labs and GETREKT Elements create custom and pre-made stream overlays for YouTube, Facebook, Twitch, Kick, Tiktok and all major streaming platforms, for use with StreamElements, StreamLabs and OBS.
GETREKT Labs features custom stream overlays, animated Twitch overlays, interactive stream assets, 3D world building, Unreal Engine 5 environments, custom widgets, stream overlays for OBS, camera overlays, reactive overlays, emotes, alerts, sound effects (sfx), set-up, coding and more for all items. Set-up includes all platforms and integration with StreamLabs, Stream Elements and OBS.

GETREKT Elements features pre-made stream overlays and assets, including animated Twitch stream overlays, camera overlays, stream layouts, emotes, alerts, sfx, Twitch panels, scene transitions, stingers, OBS overlays and more – all with an easy 1 click set up in StreamLabs and StreamElements with OBS.
Looking for your Wishlist?
You must have an account and be signed in to access your wishlist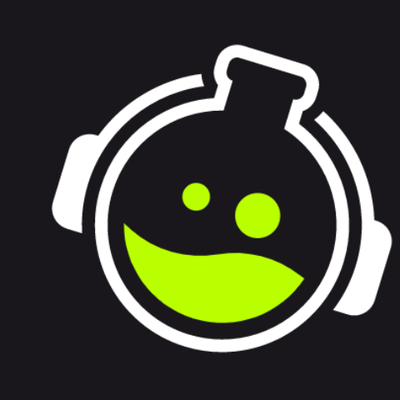 Don't worry you can continue shopping without creating an account, but you won't be able to save items to your wishlist