Sony have purchased Halo creator studio, Bungie.
One of the family
Hi.. so what is going on!? First Activison and Microsoft - now Bungie and Sony. HUGE strides are happening in the gaming industry. It's only February, what has the rest of 2022 got in store for us?
Yesterday, the shock announcement came by way of a Bungie article - no "where TWAB" it's only Wednesday - detailing that they had joined arms with Sony Interactive Entertainment. Bungie are now one of several branches of the Sony empire, and join the likes of Santa Monica Studios (God of War), Guerrilla Games (Horizon Zero Dawn) and Insomniac Games (Ratchet and Clank, Spider-Man).
Freedom?
First question on everyone's lips - what does this mean for Bungie, Bungie games and content?
Panic not!
Bungie have confirmed that they will remain fully able and supported to continue to publish and develop their games. Put down your weapons, Guardian, they're still "in charge of their own destiny" (nice play on words here from Pete).
Bungie have confirmed that Sony's first order of business is to hire a wide selection of talented individuals to join their community, and support their vision for their games - namely Destiny 2.
For 30 years Bungie have forged and fostered a dedicated community and following, and they have made it clear that their fans, you and me, will continue to be their top priority during this evolution. Sony coming on board is an exciting prospect - more team members, more support, more visionaries and creatives, can only bring development and expansion to Bungie's ever growing universe.
Now onto question two on everyone's minds... are exclusives returning?

No.
Bungie have very kindly provided us with a handy FAQ page to settle those anxious minds.
In the contents it proclaims business as usual, no changes, and no exclusives.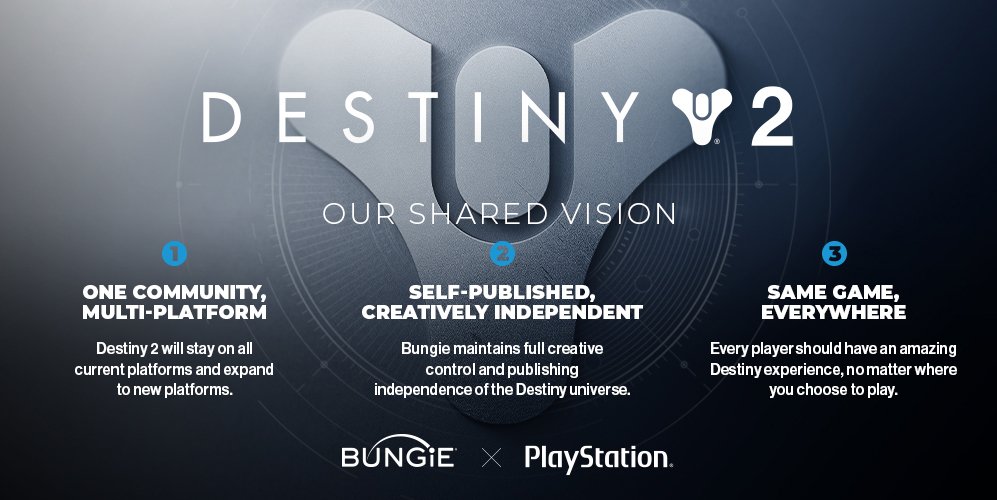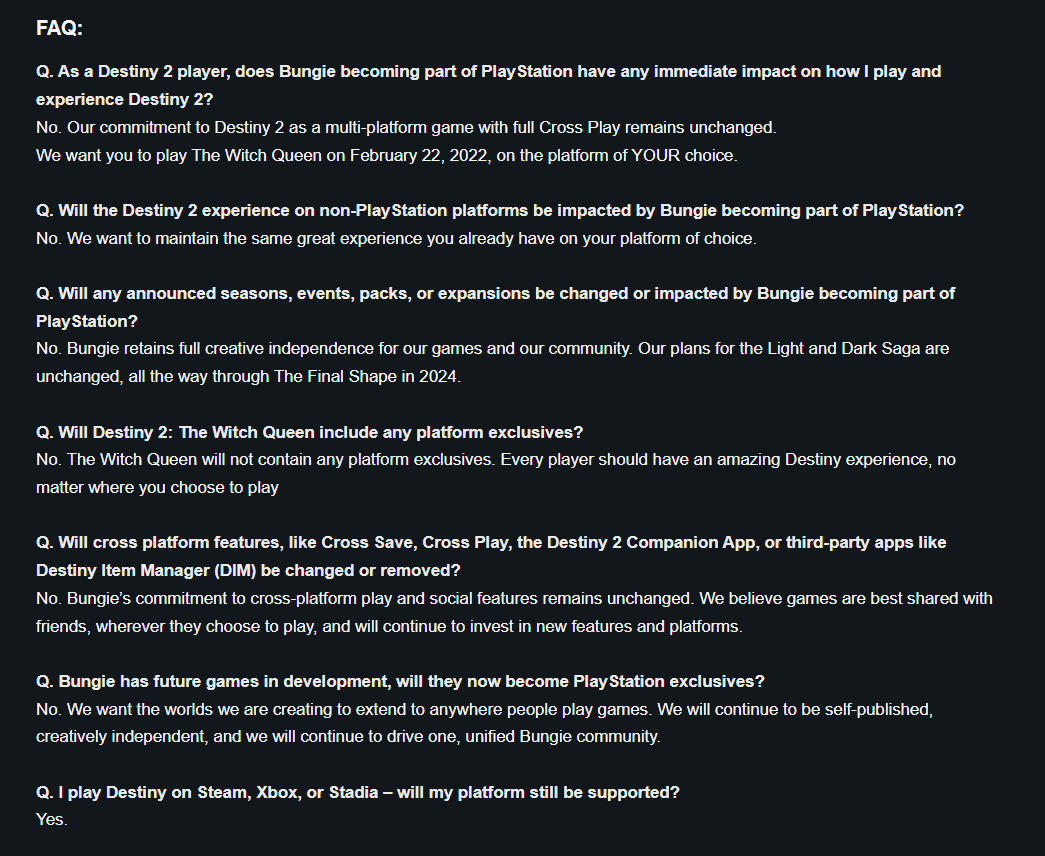 Excerpt from FAQ page
To add more weight to the promise of a free Bungie, Jim Ryan, President and CEO of Sony has stated,
"First off, I want to be very clear to the community that Bungie will remain an independent and multi-platform studio and publisher. As such, we believe it makes sense for it to sit alongside the PlayStation Studios organization, and we are incredibly excited about the opportunities for synergies and collaboration between these two world-class groups.".
As well as this statement from Hermen Hulst, Head of PlayStation Studios,

"I have spent a great deal of time with the senior team at Bungie and it is clear their experience and skills are highly complementary to our own.We will be ready to welcome and support Bungie as they continue to grow, and I cannot wait to see what the future holds for this incredible team."
It would seem that Sony are fully behind Bungie's growth as an independent studio, and I'm just happy to be along for the ride. The possibilities, with Sony support behind the wheel, are endless!
The excitement continues, we have just 21 days until the release of Destiny 2's highly awaited expansion The Witch Queen. You can see the trailer below.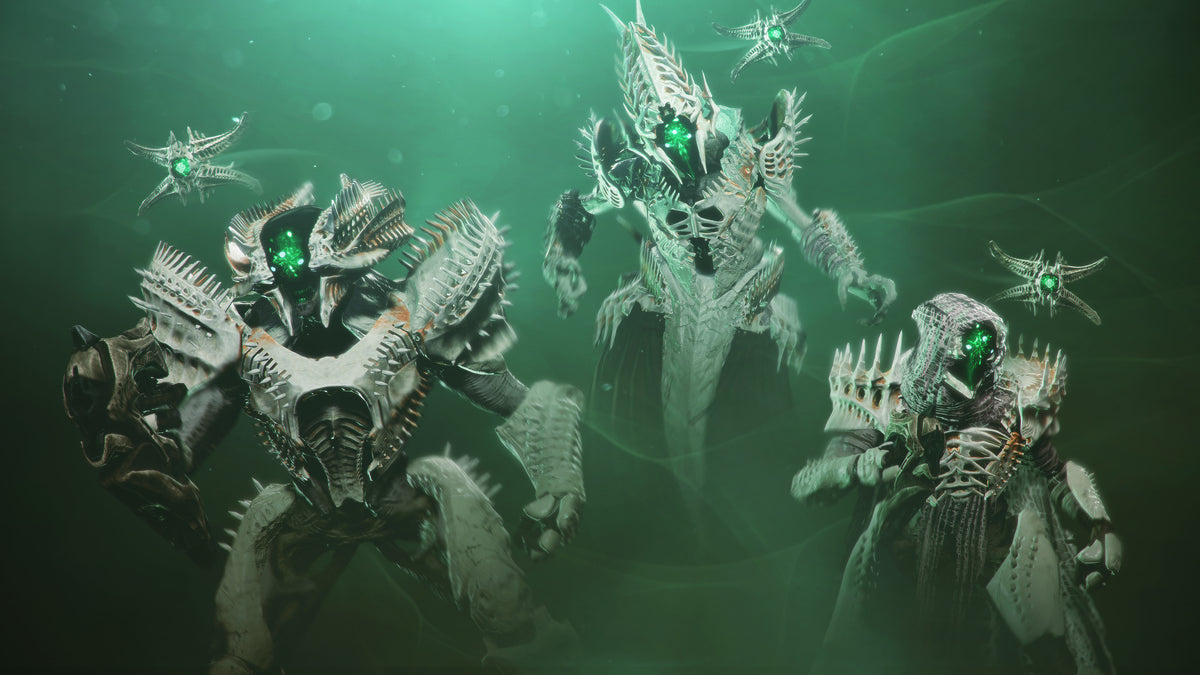 TLDR;
Are you excited? Maybe a little cautious because of previous burns? From the written content we have been handed by both studios, it sounds like a prosperous partnership for both, with the same values.
Gearing up for Witch Queen? Make sure to check out our Guardian packs for all your Destiny themed needs.

Remember, you can join our Elements Discord for community support, and to get a sneak peek at all our releases! Join here.
GETREKT Labs and GETREKT Elements create custom and pre-made stream overlays for YouTube, Facebook, Twitch, Kick, Tiktok and all major streaming platforms, for use with StreamElements, StreamLabs and OBS.
GETREKT Labs features custom stream overlays, animated Twitch overlays, interactive stream assets, 3D world building, Unreal Engine 5 environments, custom widgets, stream overlays for OBS, camera overlays, reactive overlays, emotes, alerts, sound effects (sfx), set-up, coding and more for all items. Set-up includes all platforms and integration with StreamLabs, Stream Elements and OBS.

GETREKT Elements features pre-made stream overlays and assets, including animated Twitch stream overlays, camera overlays, stream layouts, emotes, alerts, sfx, Twitch panels, scene transitions, stingers, OBS overlays and more – all with an easy 1 click set up in StreamLabs and StreamElements with OBS.
Looking for your Wishlist?
You must have an account and be signed in to access your wishlist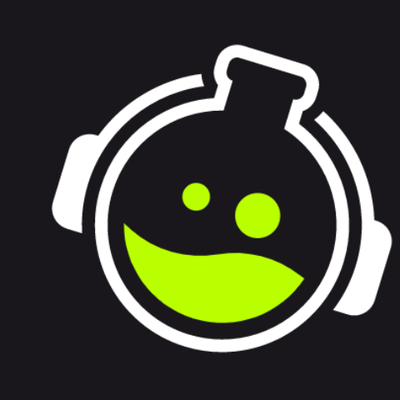 Don't worry you can continue shopping without creating an account, but you won't be able to save items to your wishlist