Making the Perfect Twitch Channel Trailer
Making the Perfect Twitch Channel Trailer
At Twitch Con San Diego, Twitch announced that there will be some changes coming to your channels and on March 23rd it was confirmed that Channel Trailers are being made available for Affiliates and Partners. This provides a unique and new opportunity for you to show people how you're different.
WHAT IS A CHANNEL TRAILER?
Think of Channel Trailers as a new and far more creative replacement for your offline screen. Unless you stream for more than 12 hours a day, it's very likely that your channel is offline more than it's live, which means your shop front needs to be in great condition if you want viewers to come back and visit in the future.
Channel trailers give you a fantastic opportunity to do 5 things:
- Introduce new viewers to your brand
- Introduce new viewers to what your content is all about
- Tell people about your schedule so they can find you when you do go live
- Showcase some of your best clips from recent streams
- Direct people to your other channels where they can find your content
But how do you go about getting the most out of your trailers?
INTRODUCING VIEWERS TO YOUR BRAND (3-5 seconds)
If you're a partner or affiliate, it's likely you already have at least the beginnings of a brand, whether this be your logo, colour scheme or the tone you communicate with on your channel. This is a great opportunity for brand recognition and it's how you should be starting your trailer. Take some lead from YouTube statistics (attention spans are short in general) so keep it short and snappy, 3-5 seconds long and make sure your logo is front and centre and you're using vibrant colours from your palette to grab attention.
INTRODUCING VIEWERS TO YOUR CONTENT (15-20 seconds)
Show them how you're different is a phrase we live by and channel trailers provide an awesome opportunity to present yourself in the way you want to be viewed. After your graphical intro, record a bespoke introduction to your channel. Remember it doesn't have to take up the whole 60 seconds. Short, direct and to the point is where you need to be aiming so try not to extend over 15-20 seconds for this segment as you still have a lot to fit in! Talk about who you are, the games you play, when you stream and how they can find you.
SHOWCASE YOUR BEST CLIPS (15-20 seconds)
It's time for a montage! (even Rocky had one). This is a great opportunity to showcase the very best of you. Take some real time going through your previous broadcasts and choose clips that represent how you want to be portrayed. Include clips of the variety of games you play and those which show off your sparkling personality. Edit them together dynamically, use smooth transitions and demonstrate the professional quality of your production.
TELL PEOPLE ABOUT YOUR SCHEDULE (throughout the trailer)
Your opening hours are one of the most important pieces of information to get across. We recommend you showcase these throughout. Think about how you can display this creatively whether it be through an overlay on the video, a small footer or pop ups throughout the video. If people know when you're going live, you'll drastically increase your chances of converting passers by into viewers and you can start the process of turning them into a supporter or subscriber.
DIRECTING PEOPLE TO YOUR OTHER CONTENT (10-15s seconds)
By now you should be diversifying your content across as many channels as possible. Whether this be YouTube, Twitter or other platforms, let people know where they can find more of you. A video outtro is the best way to do this. Think about how you can do this impactfully to leave an impression on your new potential viewers. Record a bespoke thank you message, showcase your social media and YouTube links and direct people to stay in your ecosystem. Your goal should be to move this new member of your community across to your other channels to watch videos, talk to you directly or find out more about you as a creator.
Thanks for reading our step by step guide to creating the perfect channel trailer. Make sure you check out our other articles for advice on how to grow your channels and develop your content and follow us @getrektlabs for daily updates on our marketing and design projects.
Thank you for your time! Let's show them how you're different.
Matt (@an00bisgaming) Director, GETREKT Labs.
Professionally designer channel trailers are now available from GETREKT Labs, order yours now.
Looking for your Wishlist?
You must have an account and be signed in to access your wishlist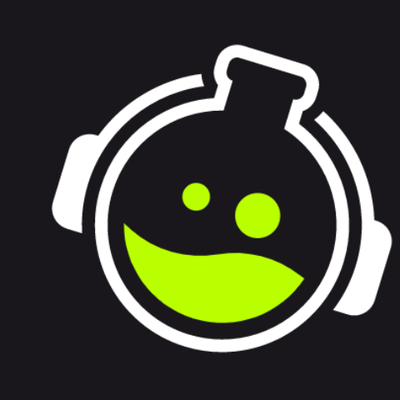 Don't worry you can continue shopping without creating an account, but you won't be able to save items to your wishlist