Elden Ring: What we know so far
Elden Ring: What we know
It is a little over two weeks until the release of long awaited FromSoft game, Elden Ring. The next in the genre of SoulsBorne, which has captivated the most hardcore (masochistic) of gamers, who enjoy true challenge and patience-testing mechanics and bosses, set in dark and unusual realm.
We first heard of Elden Ring back in 2019 and little was said until 2021 regarding the release. So let's take a look at what we know so far.
"You Died", the original "get good. "
Release
After announcing the original release date for January 2022, FromSoft, like many companies after the turmoil of the pandemic, decided to postpone the release slightly to February 2022. The games complexity went further than the staff thought possible, and to allow a truly great build of the world they envisioned, the decision to delay was made.
I dont think anyone is suprised by delays anymore, and many were grateful that it was within the next calendar month.
Upon the official release in a matter of weeks, the devs have said to expect a Day One patch, which they have given no details on the contents as of yet.
Elden Ring has already achieved Gold status as of December 2021, a good two months before general release.
Reveal Trailer
The announcement trailer and early details revealed that Game of Thrones author George R.R. Martin consulted on the initial world building. In keeping with George's themes, the reveal trailer showed a dark and vast world that appears bleak and corrupted. I'm not sure we've forgiven him for the utter travesty that was the last season of Game of Thrones, but the man knows how to create worlds, and this one is perfectly in setting with previous Dark Souls games.
See the E3 2019 reveal trailer below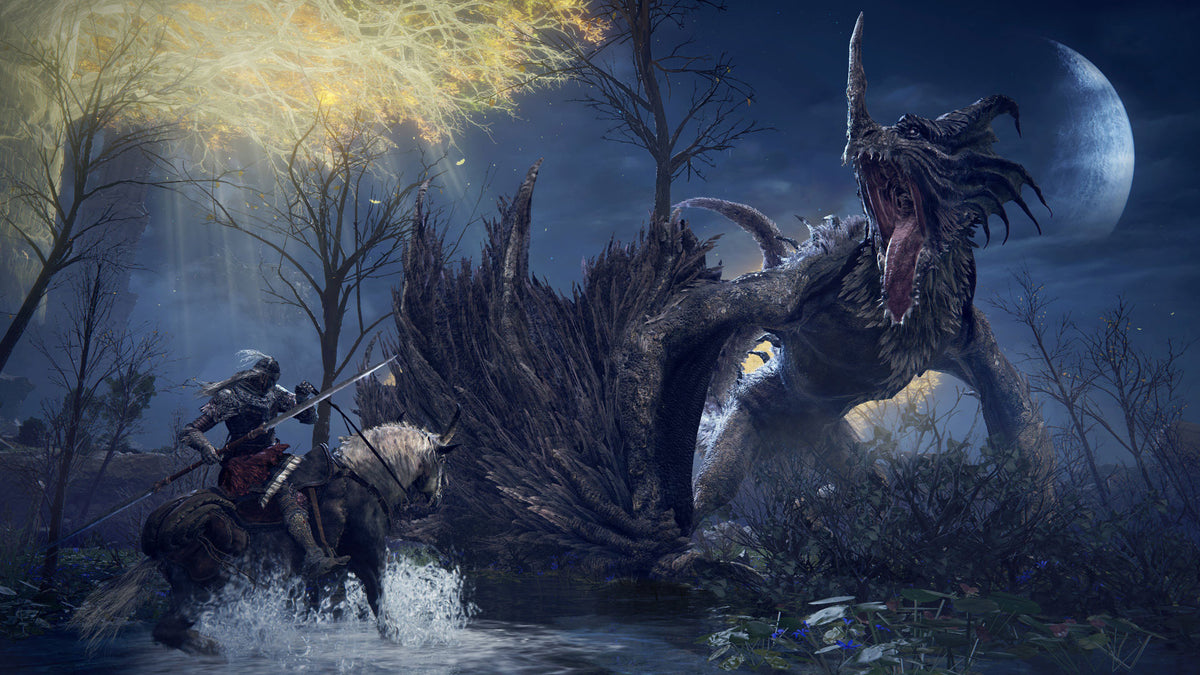 Devil's in the details
Let's run through the specifics:

Main Campaign: 30 hours
Features stealth and horseback combat, a more free rein summoning system, ability to equip and use a larger variety of weapons and weapon skills.

Classes: Warrior, Enchanted Knight, Champion, Bloody Wolf and Prophet.
As always, these should determine starting stats, but with hinted more customisability than previous Souls games.

World: The world features 6 areas, but you do not need to do these in order. Each area has it's own dungeon and are home to demigod characters (likely expected bosses). Your directional guide comes in the form of golden rays at Sites of Grace. The game will be played through an open world with each adjoining area being known as The Lands Between - a barren and grim theme will feature throughout.

The Lands Between were created by George R.R. Martin and we're described by Game Director Hidetaka Miyazaki as:

"The world of Elden Ring, The Lands Between are blessed by the presence of the Elden Ring and by the Erdtree, which symbolizes its presence, and this has given grace or blessing to the people throughout the land, great and small. What this represented in them is this sort of golden light, or this golden aura, that's specifically shown in their eyes. And this symbolizes the blessing or the grace of the Erdtree. However, after a time, there were some individuals who lost this grace, and the light faded from their eyes. And these are what are known as the Tarnished.

"So, the Tarnished, you could call them tarnished individuals who have lost grace. And this was a long time preceding the setting of the game, a long time before. The ancestors of the characters that are present in the world were banished and exiled from The Lands Between, these Tarnished. Then a long time after that, the Elden Ring was shattered in a historical event. This triggers the return of this lost grace and it calls out to the Tarnished, who were once exiled from The Lands Between, and it guides them back. So this is the starting point, or the impetus for the game itself, the Tarnished being called by the lost grace and returning to The Lands Between."

George's developmental role runs deep through the entire game, and is a huge influence to Miyazaki as one of his true fans.

A look at the open world featured in Elden Ring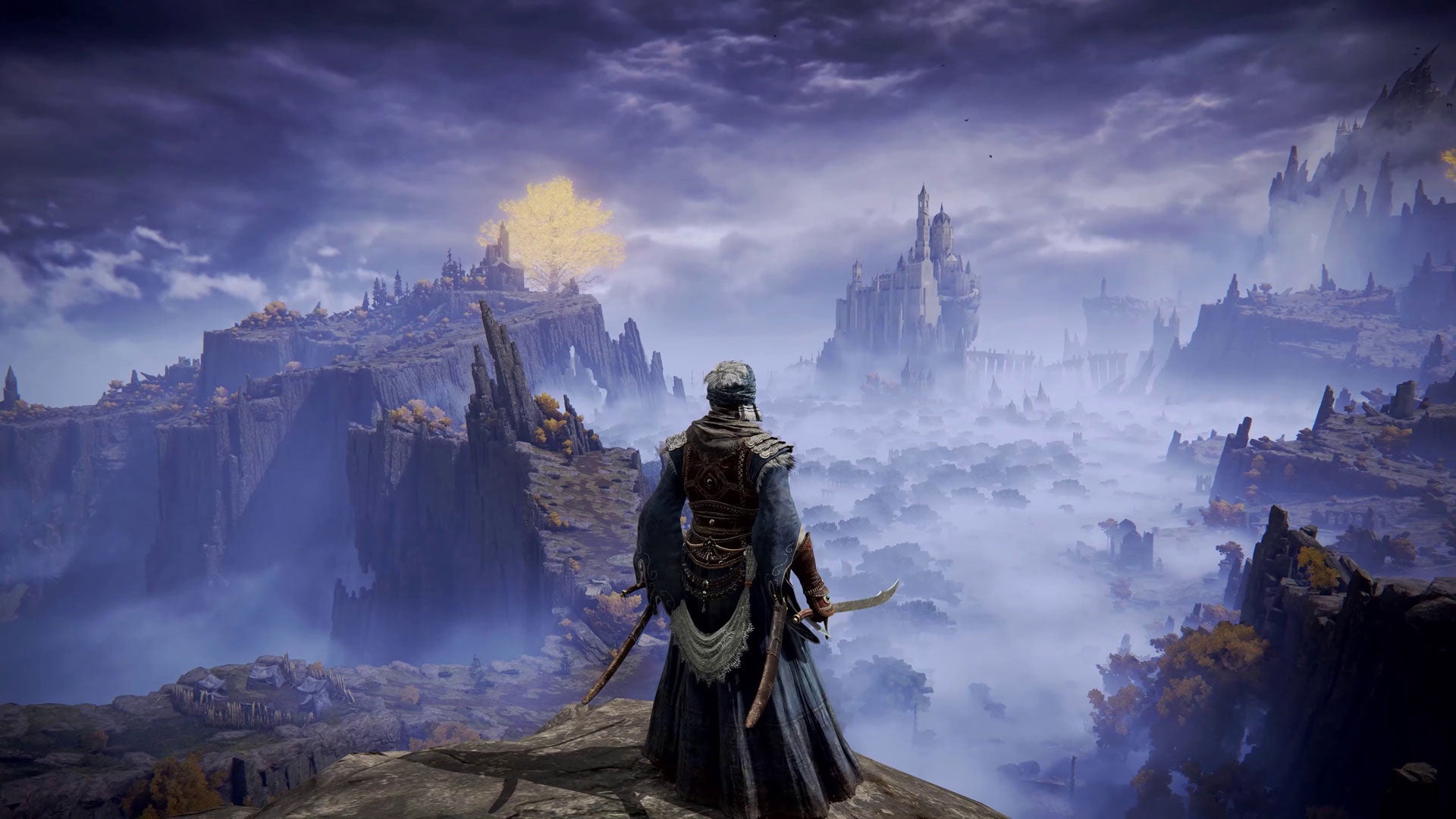 Hype installed, downloading need this right now
Game Play
Late last year, we were treated to some awe inspiring game play from the game itself. I won't spoil it here for you, but to check out some of the scenery, combat and more watch the video below.

Spoiler warning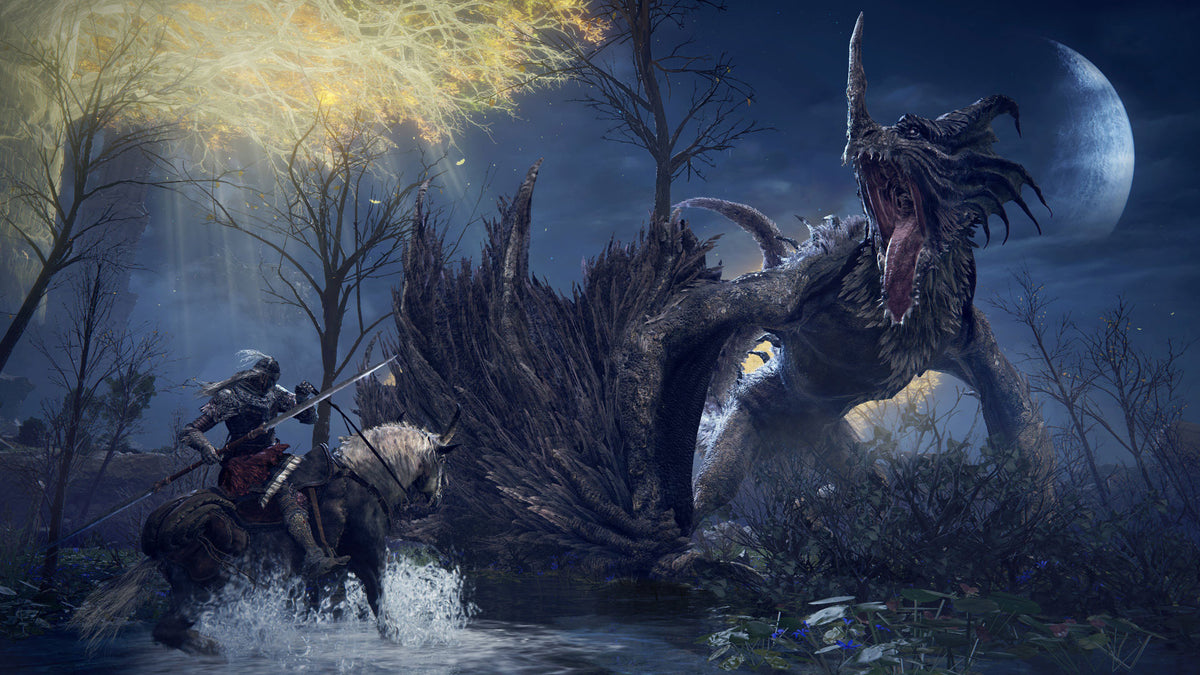 Let's review
Elden Ring is set to be the largest FromSoft game so far. Worlds and areas that connect seamlessly, dripping in lore, feature throughout and are so vast in size that horseback riding will be viabale (until fast travel unlocking). NPCs will remain few and far between, favouring the atmospheric bleakness of the areas. The character creation will be more in depth and which much more customisation from the previous Souls games.

Elden Ring will overall be a nightmarish open world game with plenty of explorability, but it is still a FromSoft game and the themes built into the genre will resonate hard throughout.

Elden Ring will release on February 25th 2022 on PC via Steam, in addition to PS4, PS5, Xbox Series X/S and Xbox One console platforms.

To watch the latest Elden Ring teaser, see below.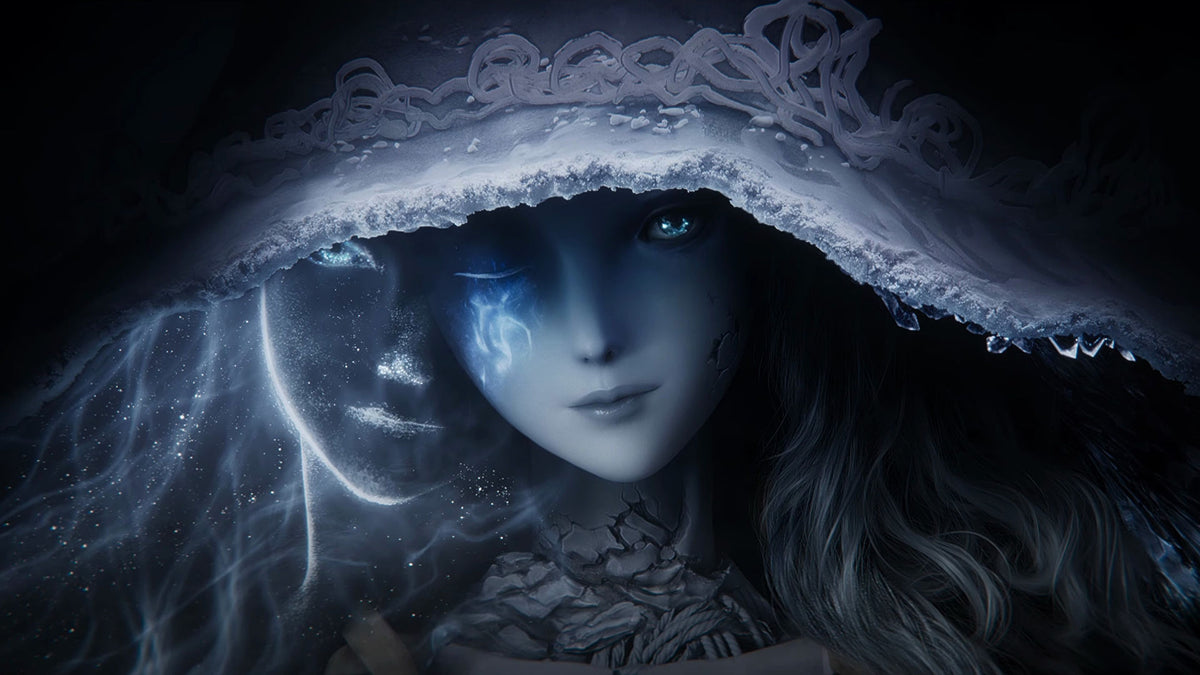 TLDR;
So SoulsBourne fanatics and beginners, are you officially hyped? The challenge might be heavy, but any seasoned FromSoft fan knows the drill.
Take this, you may need it - We have an Elden Ring ready stream pack available now! Check out Dark Realm, our latest 3D pack.

Remember, you can join our Elements Discord for community support, and to get a sneak peek at all our releases! Join here.
GETREKT Labs and GETREKT Elements create custom and pre-made stream overlays for YouTube, Facebook, Twitch, Kick, Tiktok and all major streaming platforms, for use with StreamElements, StreamLabs and OBS.
GETREKT Labs features custom stream overlays, animated Twitch overlays, interactive stream assets, 3D world building, Unreal Engine 5 environments, custom widgets, stream overlays for OBS, camera overlays, reactive overlays, emotes, alerts, sound effects (sfx), set-up, coding and more for all items. Set-up includes all platforms and integration with StreamLabs, Stream Elements and OBS.

GETREKT Elements features pre-made stream overlays and assets, including animated Twitch stream overlays, camera overlays, stream layouts, emotes, alerts, sfx, Twitch panels, scene transitions, stingers, OBS overlays and more – all with an easy 1 click set up in StreamLabs and StreamElements with OBS.
Looking for your Wishlist?
You must have an account and be signed in to access your wishlist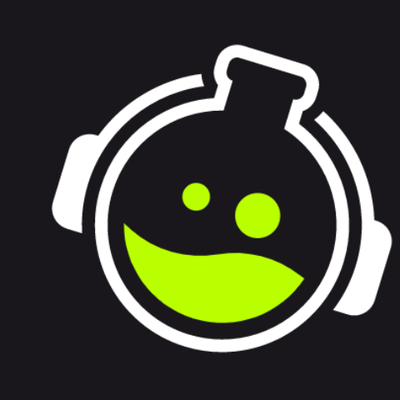 Don't worry you can continue shopping without creating an account, but you won't be able to save items to your wishlist