What games to stream on Twitch.
What should I stream on Twitch?
Choosing which game or games you are going to play on your stream, or feature in your content, is one of the most important decisions you can make as a new streamer, or even as an already established one.
We've spoken before about the different platforms - Twitch, YouTube, TikTok, Facebook Gaming, Kick and more - in a previous article and on our social media channels. To watch these videos, plus other tips, for your content, head to our TikTok and YouTube. You can also see our videos on tips and tricks for OBS, Streamlabs and Streamelements.
Once you've picked a platform, it's time to pick a game or genre - and figure out how you're going to stream, interact with your community and viewers, and how you're also going to provide high quality gameplay.
The first place you might look for clues into which games to play, may be a Platform or Twitch statistics website such as SullyGnome, or Twitchmetrics. You could also look at what is in the news, what is new or trending, or even what your favourite streamer is playing. But also consider - what you love to play.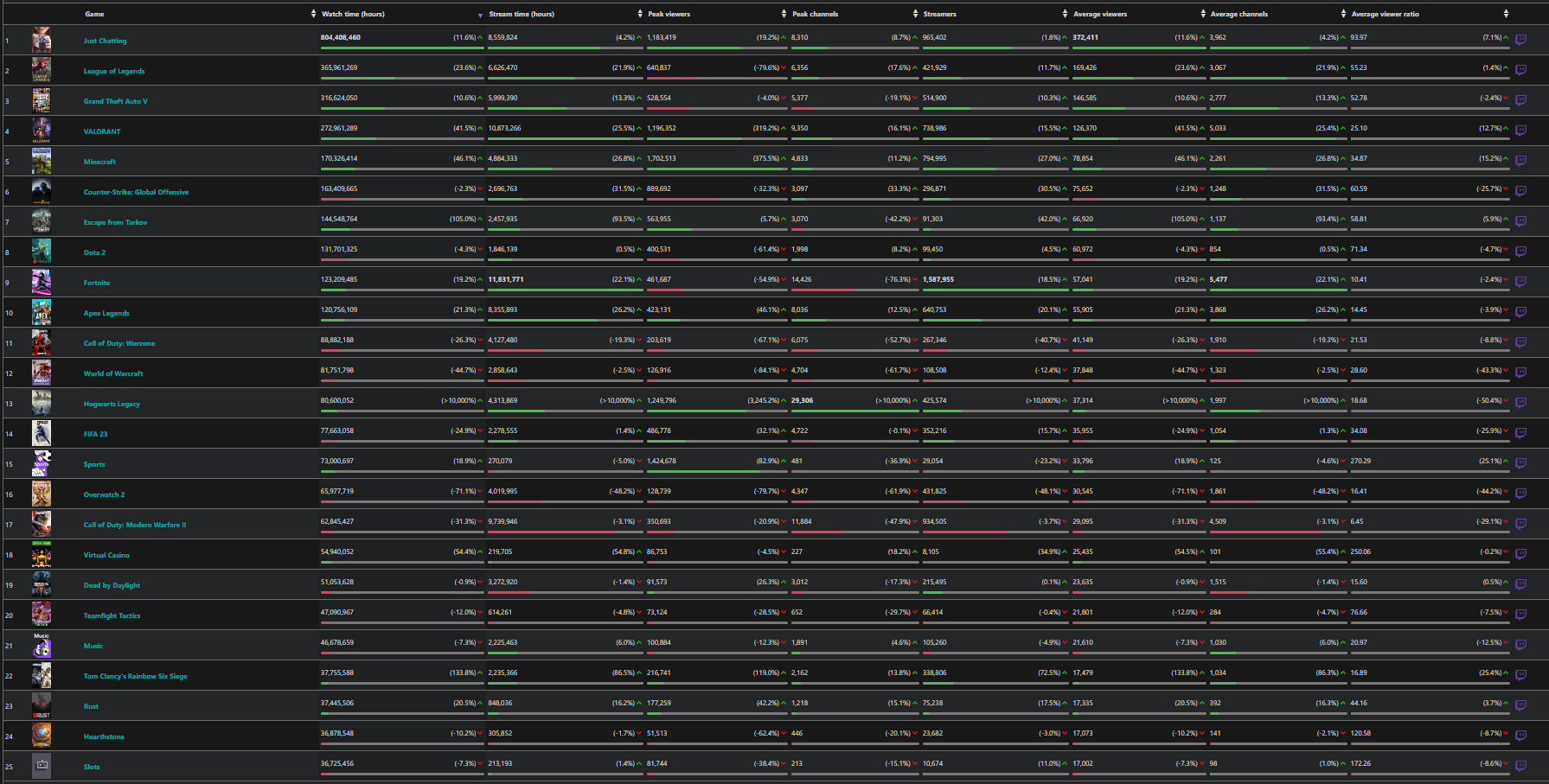 The most watched games/categories on Twitch - 90 days. Provided by SullyGnome.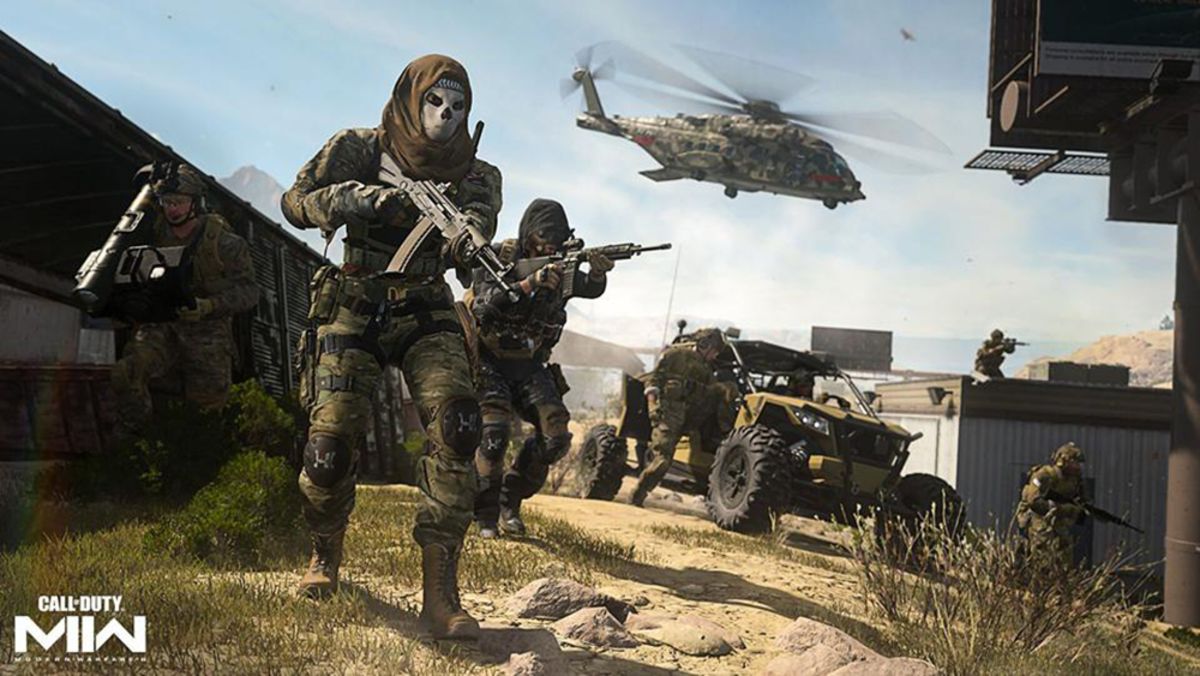 Best games you could stream.
Multiplayer

Games such as Call of Duty, Fortnite, Apex Legends - which land in the FPS section - are some of the most popular games to be both played and watched on Twitch. This means there are a lot of viewers up for grabs for your stream, but also this means there are a lot of other creators who play these games.

Viewers enjoy watching them because they are high stakes, high adrenaline, teamwork based and fast paced. This is great entertainment, but also allows a chance of viewer involvement. Whether that be by joining you for games as one of your teammates, or by cranking up the action using your stream overlays, widgets or alerts to view your health, loadouts, set-up and more.
Strategy
Strategy can come in a couple of different ways. You have strat and planning games such as Starcraft, Civilization, or Age of Empires. You also have MOBAs such as League of Legends and Dota 2. Both require planning and execution, as well as real-time decision making. Depending on which type you decide on there is an opportunity for viewer involvement - this can either be in via chat weighing in on your choices, or bringing in viewers or friends to play as part of your team.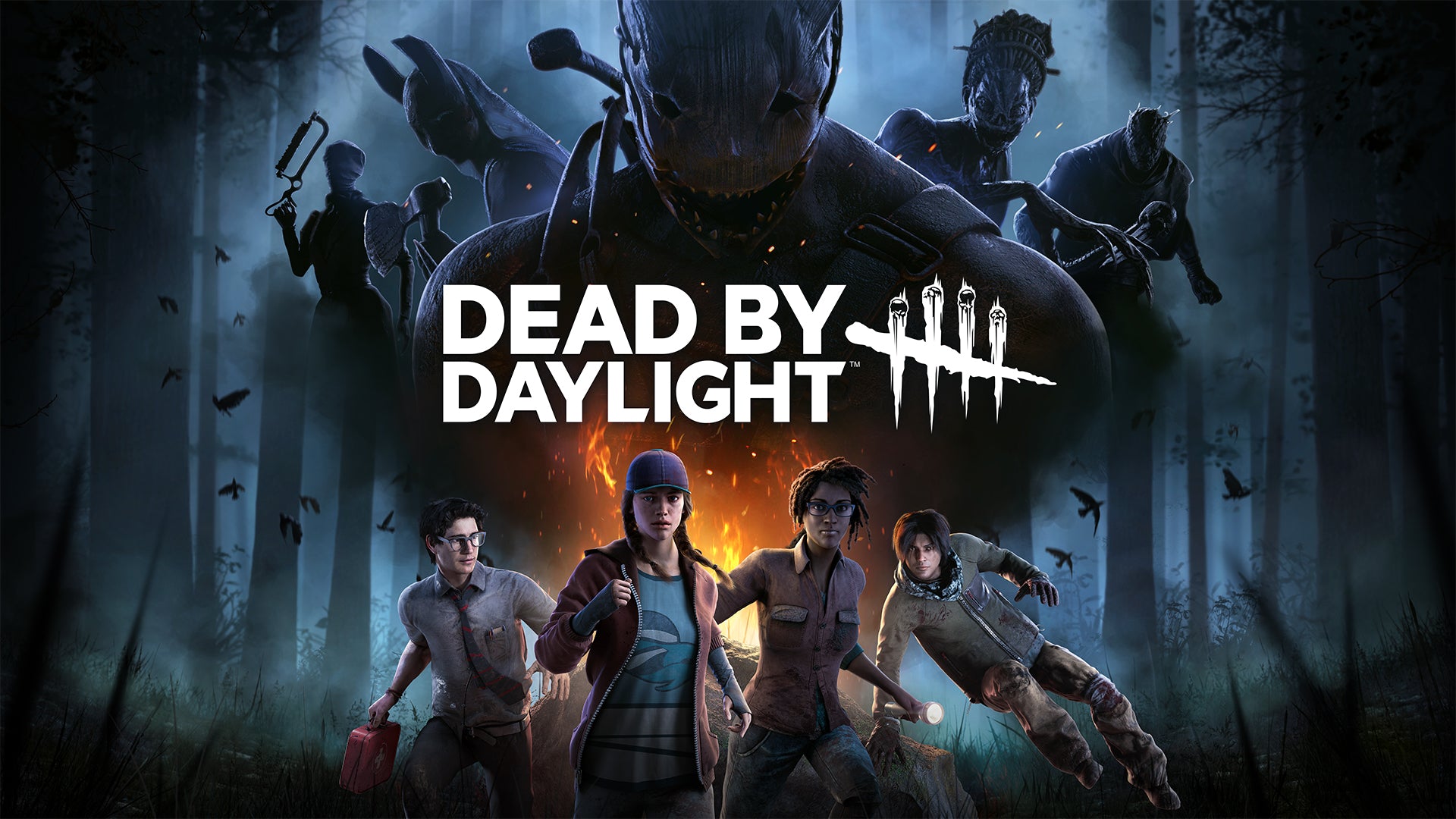 Horror
Horror is particularly on trend at the moment as the newest Resident Evil game has just been released. Streaming horror games is not for the weak! But it can be great entertainment for your viewers, whether you love or hate horror yourself. There is equal enjoyment to be had watching a streamer who glides through a horror game with ease, as there is a streamer who jumps at every slight noise. Many twitch streamers use this as a chance to use their stream overlays, alerts and DMCA free music to create a command for jump scares. This is an extra piece of engagement for your community and makes great use of OBS, Streamlabs and Streamelements - as well as your Twitch Overlays.
The most popular horror game on Twitch overall is Dead By Daylight, which is an asymmetrical multiplayer (bringing in benefits from the multiplayer genre). Other options include Outlast, Phasmophobia and Resident Evil .
MMO or MMORPG
Games that feature in this category usually have the huge advantage of containing hours of content to play and stream, as well as a loyal player and fan base. They contain multiple options and huge replayability, whether that be a different character, job or world. Examples of these games are World of Warcraft, Final Fantasy XIV and Elder Scrolls Online. As many of the viewers usually play these games themselves, there is ample opportunity to foster a community filled with viewers.
Survival
Survival games tend to branch out into other genres, such as horror, simulation and multiplayer. These are great time investment games for viewers because they will want to stick around to see if you .. survive. Minecraft, Rust, Ark: Survival Evolved all have elements of action, exploration and creativity.
The building aspect of Minecraft means that you can create a long timeline of content for yourself, as well as multiple part streams, or videos, based around large scale builds or many smaller ones. Viewers can also get involved with decision making or suggestions. Raffles, commands and more for decision making can be added into your stream overlays and Twitch overlays - and then routed through OBS, Streamlabs or Streamelements to give your viewers some control over whether you will survive or not!
Simulation
This brings us nicely onto to next category of games - Simulation. These come in a few variants like Farm or Flight Simulator, or the crown jewel of simulation games - The Sims.
These games are a great way to show off skill, creativity and strategy. They also foster a very calming environment for viewers which can be a huge positive for your community looking to relax.
The Sims community is also a very long standing one (The Sims 1 came out in 2000) with a loyal base. There are also endless possibilities with characters and family set ups, as well as player-creator challenges. A popular favourite among Sims streamers is the 100 baby challenge.
Retro
Retro games can be considered as extremely niche, but also a well need nostalgia hit. Almost 50% of Twitch viewers are in the over 25 bracket and therefore will have grown up with a lot of the games that are now considered retro.
Super Mario Bros, Sonic the Hedgehog, Pokémon Gen 1 , and The Legend of Zelda are all great ways to entice the older audience - and due to there being remakes and continuations of these older games, it can be an opportunity to connect with younger viewers who are seeing many of their original versions for the first time.
Racing
Racing games are a great way to combine your imagination, creativity, artistic style and adrenaline pushing skill.
Streaming a racing game such as Forza Horizon, Gran Turismo or Need for Speed can be exciting for viewers, and can also encourage car and racing enthusiasts to watch your content. A mixture of the two can build a great community built around car-loving or race enjoyers.
Sport
Not too unlike racing, which in all honesty is another sport, streaming sports games focused on team based sports can be another white knuckle ride for fans! The extra added bonus to creating content on sports based games such as FIFA, NBA 2K or Madden is the fan base that is already there for the the teams that play IRL. Both those who enjoy the game, the sport and the team are all possible viewers for your new community.
Indie
And our final category! Indie games are some of the most interesting and unique experiences you can get as both a gamer and streamer. These are also an opportunity to get in there first. No one ever knows when or why an indie game may suddenly explode into popular culture and mainstream. These are a unique space for you to make a name for yourself, which will likely carry over should the game become popular (see AmongUs).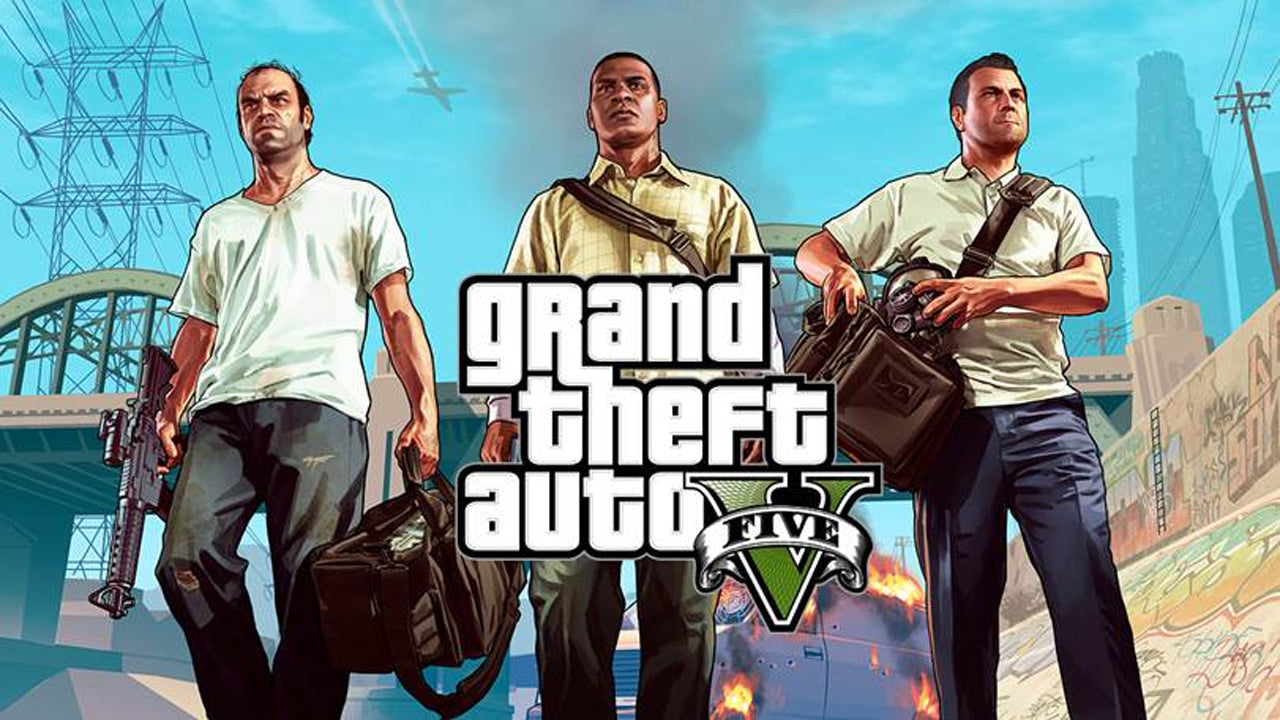 Honourable mention
I couldn't stuff GTA into one box, so it has it's own section. In recent years GTA has surpassed its already insanely popular beginnings and branched into a subcategory of it's own. Between the story, which can be played solo, and the online multiplayer experience, GTA V reaches past a lot of boundaries.
The most interesting thing about GTA V is the RP community it has created. GTA V online has one of the biggest RP communities in the world, and the creative story output is one of the biggest reasons people continue to tune into GTA V streams daily.
TLDR;
If you're starting out on Twitch, you've got your stream overlays, your panels, your logos sorted (or you haven't and in that case Elements for pre-made stream overlay packs, Labs for custom stream overlays at the top of the page) and your next step is What Game? What do I stream? Or maybe you're a seasoned streamer looking to move in a new direction.
Now, "Just Chatting" will always remain supreme, and this is something you can definitely include in your content but if we're looking at just games - the list above is a great place to start figuring things out. The one thing I think that doesn't get mentioned enough is, pick a game you love. If you love the game, you will love streaming and your community will love being there.
We will be dropping in-depth videos on this subject on our TikTok, Twitter, Instagram and YouTube over the next 3 weeks. Click the links to see when the videos are released! Head over to our channels for more educational, advice and tips for streamers and creators. This includes Twitch setup, twitch overlays, stream overlays, where to stream, technical tips such as OBS tips and updates, Streamlabs and Streamelements set up, and much more!
*Emet-Selch wave*
Until next time,
Em
Want exclusive free overlay assets, discounts, as well as tips and resources for content, set-up and more?

Our email subscribers receive all of this and more.
GETREKT Labs and GETREKT Elements create custom and pre-made stream overlays for YouTube, Facebook, Twitch, Kick, Tiktok and all major streaming platforms, for use with StreamElements, StreamLabs and OBS.
GETREKT Labs features custom stream overlays, animated Twitch overlays, interactive stream assets, 3D world building, Unreal Engine 5 environments, custom widgets, stream overlays for OBS, camera overlays, reactive overlays, emotes, alerts, sound effects (sfx), set-up, coding and more for all items. Set-up includes all platforms and integration with StreamLabs, Stream Elements and OBS.

GETREKT Elements features pre-made stream overlays and assets, including animated Twitch stream overlays, camera overlays, stream layouts, emotes, alerts, sfx, Twitch panels, scene transitions, stingers, OBS overlays and more – all with an easy 1 click set up in StreamLabs and StreamElements with OBS.
Looking for your Wishlist?
You must have an account and be signed in to access your wishlist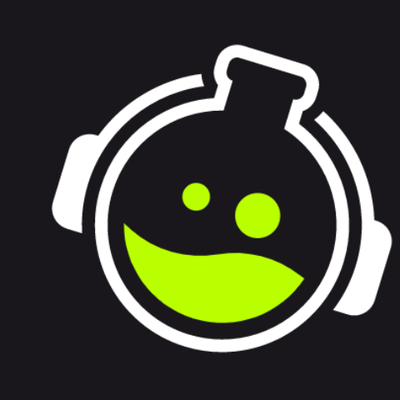 Don't worry you can continue shopping without creating an account, but you won't be able to save items to your wishlist